Services - What To Expect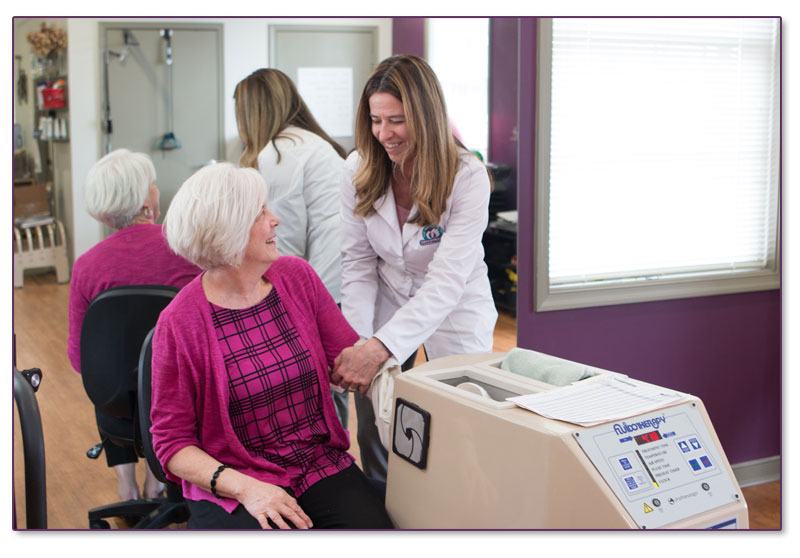 What to expect- Whether you were hurt at work, on vacation or just at home, we are able to help you through the rehabilitation process. From the first phone call, our staff is able to guide you and assure you that you are in the best hands. We will typically be able to see you within two days of your call to us. It is important for you to get started on the road to recovery and we understand that the process is sometimes a bit scary.
When you come in for your first appointment, the therapist will discuss why you have come to therapy and what you would like to achieve from therapy. Your motion, strength, soft tissue, sensation and function are assessed. We typically provide some therapy on the first day as well as provide a home exercise program. We are very willing to answer questions and provide support to assure you of a reasonable, realistic outcome.
Treatment may include the use of heat or other modalities to prepare tissue for exercise and/or reduce pain. A licensed therapist will provide hands on treatment as well as structure a program to improve strength, dexterity, scar conditions for better overall function.

Linda is the best
Testimonial: 2019-09-05 Linda is the best, I just finished my 3rd time in 3 years of different types hand surgery & Linda work hard to get me back to full range of motion & strength every time Her Style & compassion for her work is 2nd to none!! - Mark M.