Welcome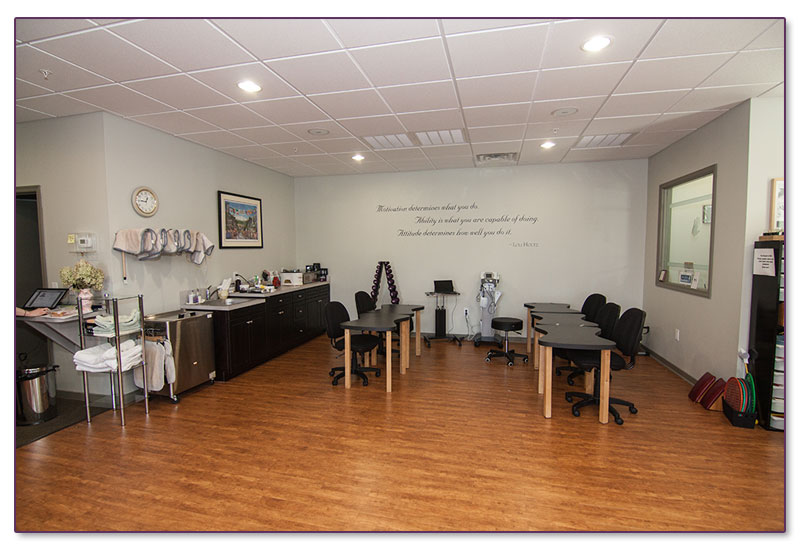 Specializing in rehabilitation for the hand and upper extremity lets you feel at ease that you are in the right place for maximizing your rehabilitation. Our relaxing atmosphere will put you at ease and provide the emotional support needed during recovery from an injury or diagnosis causing dysfunction.
As certified hand therapists, we do a comprehensive evaluation to assess the individual needs of the patient. Just because you have a wrist fracture, doesn't mean you won't have a tight or stiff, painful shoulder to go with it. By tending to all areas of the upper extremity, treatment goals will be created to make sure all areas of patient concern are addressed with the treatment plan.
We are privately owned, allowing you to get the quality of therapy you need at a price that is affordable. Facility based practices are likely to have higher costs to the patient if deductibles and co-insurances are passed on to the patient. ...

Some of the most common diagnosis
Rotator cuff injuries
Frozen shoulder or adhesive capsulites
Elbow fractures
Lateral epicondylitis or Tennis elbow
Wrist and hand fractures
Tendon lacerations
Nerve injuries
Tendonitis of the wrist and hand
Trigger finger, pre and post op
Carpal Tunnel Syndrome, pre and post op
Arthritic conditions
Joint replacement of the upper extremity
The The Hand Institute treats all these conditions.
We are unique in our setting by providing a welcoming atmosphere where patients become friends. We understand the concerns of patients when starting a therapy program so we take the time to explain the process and make people feel at ease when the arrive for their first visit. It is not all about pain and in fact do not promote pain with the therapy program.
We are the only privately owned hand therapy practice in the Philadelphia suburbs and Lehigh Valley. Modifications are made to treatment plans to ensure the proper level of activity and exercise is achieved. Patient education is critical to assure patient understanding of their condition. We provide and monitor home exercises during the course of treatment.
Absolutely Wonderful
Testimonial: 2018-08-27
"Linda and her staff are absolutely wonderful. They are compassionate, caring, patient, supportive, professional and a delight to be around. Physical therapy is hard but I always looked forward to my sessions because we had fun and I knew I was receiving great care. I have a very complicated case and while seeing her after my third surgery I had to make the difficult decision to have a finger amputated.
She was instrumental in helping me make the right decision then recover emotionally and physically from the amputation. She is very knowledgeable and explained everything to me so I understood my injury, the healing process and how each exercise would help me.
Each patient gets one on one care every session and given a treatment plan tailored to them individually instead of just a standard set of exercises for a given injury. I highly recommend her for anyone needing hand or upper extremity physical therapy." - Dina P