About Us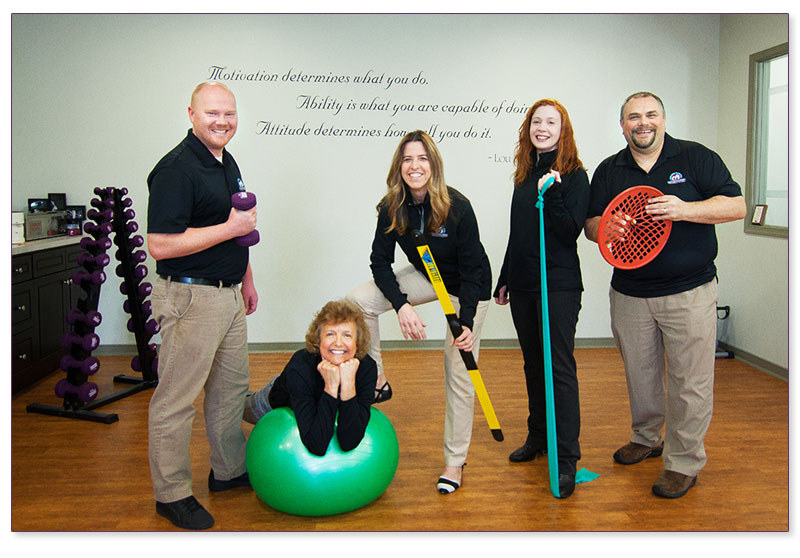 As certified hand therapists, The Hand Institute specializes in the rehabilitation of injuries and related conditions that cause impairment of function in the shoulder, elbow, wrist and hand. With skilled evaluation techniques, we address issues of motion, strength, pain, sensation, wound and scar conditions, swelling, and most importantly - function. What our patients need to do, and what their limitations are, is critical in developing and modifying a treatment plan. Patient input is absolutely necessary for achieving an excellent result, which is always the goal.
We have a relationship with physicians and referral sources to aid with communication for optimal care. Linda has been an Occupational Therapist since 1984. She achieved her CHT status from the first Hand Therapy Certification exam in 1991.
Linda and the team treat a variety of conditions, orthopedic, as well as neurological.

Linda Stanley, OTR/L, CHT, MBA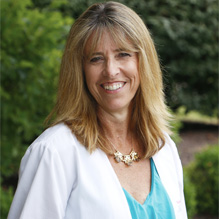 Owner, Certified Hand Therapist
Linda Graduated from Temple University with a BS in Occupational Therapy in 1984. She has had an interest in treating hand injuries since her early days at Doylestown Hospital in the rehabilitation department. After working in the hospital setting, she joined a private practice for 10 years then opened her own office, The Institute for Hand and Upper Extremity Rehabilitation in 2001 in the Doylestown area. The Quakertown location opened in 2006. The Allentown location was opened in 2015.
She has worked closely with the area's leading hand and orthopedic surgeons. Linda enjoys working with challenging conditions and the emotional support she offers to patients as they work through the rehabilitation process. Specialty areas include treating wrist fractures, tendon injuries, rotator cuff repairs and joint replacements as well as creating custom fabricated orthotics.
In her off time, she enjoys biking, working out, creating things and spending time with her family.
John Farabaugh, OTR/L, CHT, CPAM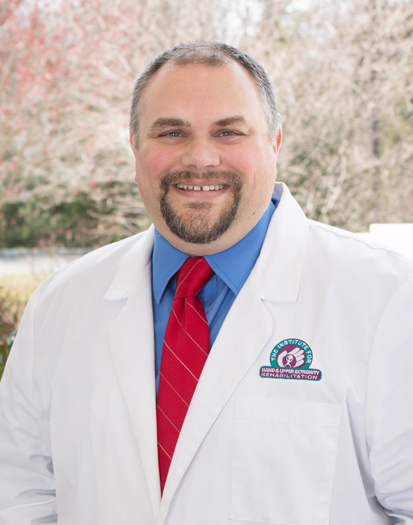 Clinical Manager, Allentown
John graduated from Temple University in 1988 with a degree in Occupational therapy. He became a certified hand therapist in 1995. His vast experience includes working closely with the physicians at OAA in Allentown as a therapist and assistant program coordinator as well as becoming Assistant Director of Hand Therapy. He was instrumental in founding the Lehigh Valley Hand Society where he served as president from 2003 to 2015. John joined the staff at The Institute for Hand and Upper Extremity Rehabilitation in October of 2015.
John has credentialing to complete Functional Capacity Evaluations for injured workers and has a particular interest in treating the injured worker to restore their ability to return to work. John's philosophy is to empower and enable a patient to make maximal gains in order to recover function and return to previous levels of involvement in life roles. These services are to be delivered in a professional, courteous and deliberate manner by highly trained and qualified Therapists, with great respect for the individual patient.
Jason Mock, MS, OTR/L, CHT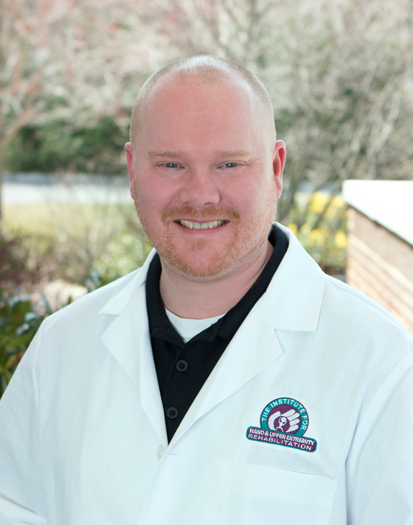 Hand Therapist
Jason completed his master's degree in Occupational therapy in 2001. He has worked with plastic and orthopedic hand surgeons since he began his career. Jason joined the staff of The institute for Hand and Upper Extremity Rehabilitation in 2016.
Jason's professional interests include sports related injuries, designing and fabricating custom orthosis, treating patients with tendon and nerve injuries as well as fracture care.
Jason's philosophy for hand therapy is based on the need for hand function. When performing daily activities our hands play the most crucial role. A person's daily activities can be deeply impacted when they are faced with a hand injury. Hand therapy treatment should embrace this idea and make sure the goals reflect the patient's ability to return to his or her life roles. It is important for the patient, therapist, and physician to work closely together to maximize the best functional outcome.
Aileen Gallagher, MS, OTR/L, CHT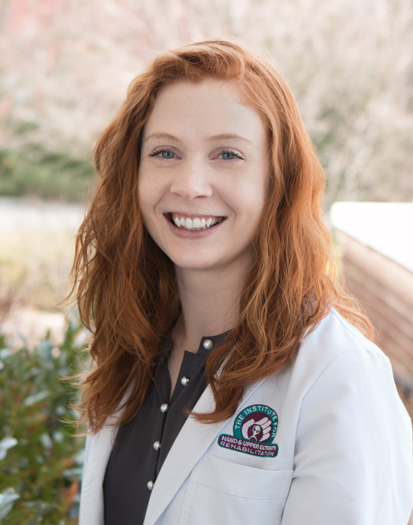 Hand Therapist
Aileen graduated from Springfield College in 2017 with a Master of Science in Occupational Therapy. Having completed additional clinical work in order to specialize in upper extremity rehabilitation, she continues to expand her knowledge base through continuing education coursework, annual hand therapy symposiums, and conferences specific to the upper extremity. Prior to her education in Occupational Therapy, she had held several positions working within research. This continues to influence her professional work as she utilizes evidence-based practice techniques within her treatment.
Her treatment philosophy focuses on close communication with the patient in order to co-create a treatment plan that is both dynamic and specific to each individual patient's goals. Special interests include custom orthotic fabrication, upper extremity fracture rehabilitation, activity/work simulation and adaptation, and management of upper extremity dysfunction related to neurological disorders.
Jenna Moriarty, MS, OTR/L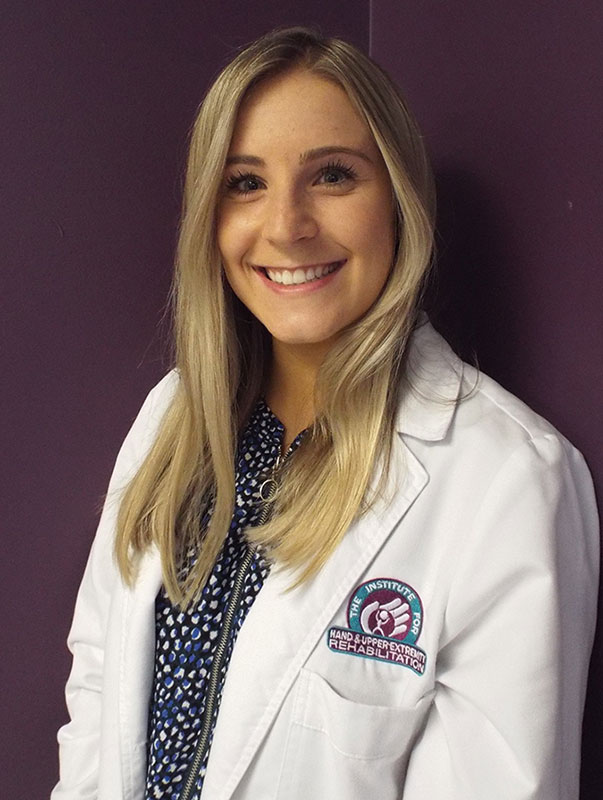 Hand Therapist
Jenna graduated from the University of Scranton in 2018 with her Bachelors of Science and continued here for graduate school where she earned her Masters of Science in Occupational Therapy. She completed her last 12 week clinical rotation at the Institute for Hand and Upper Extremity Rehabilitation at the Doylestown location. During this time she was mentored by both Aileen Gallagher, MS, OTR/L and Linda Stanley, OTR/L, CHT, and immediately knew this was the specialty she wanted to pursue. Jenna accepted her first job at Pivot Physical Therapy in Wilmington Delaware before joining the team at the Institute for Hand and Upper Extremity Rehabilitation in September of 2020.
Jenna's philosophy for hand therapy involves treating each patient individually and holistically. This involves not only treating their physical injury but also realizing the impact this injury can have on their mental, emotional, and social well-being. Special interests include edema management, Dupuytren's contractures, wound care, custom orthotic fabrication, amputations, and the use of evidence based treatment to guide her practice.
Jenna enjoys getting to know each patient first and then focusing their treatment on the specific activities they find most meaningful. She enjoys her two rescue dogs, hiking, traveling, day trips to the beach, and baking.
Cheryl Kunkle, OTR/L, CHT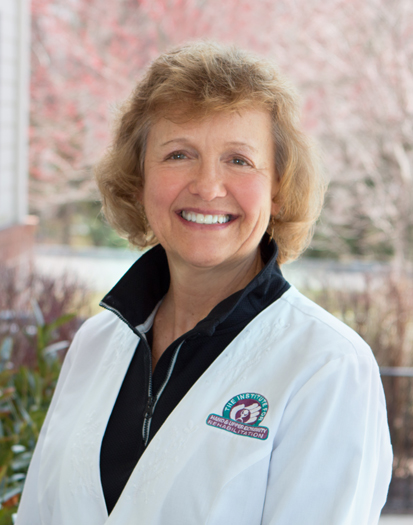 Retired/Fill In
Cheryl is another Temple graduate, completing her Occupational Therapy studies in 1985. She became a certified hand therapist in 1991 and completed a post professional certificate program in Hand and Upper Quarter Rehabilitation form Hahnemann University in 2002. She joined The Institute for Hand and Upper Extremity Rehabilitation in 2015.
Cheryl takes a scientific approach to treating her patients and enjoys learning the most up to date treatment techniques. Cheryl enjoys helping people reach their personal goals after their function is compromised by an injury or disease process. Through continuing education, close relationships with hand surgeons and communication with colleagues across the nation she has made a promise to remain on the top of her game to provide the best care for her patients. She feels the patient's needs come first and enjoys developing relationships with patients to help them reach their goals.
Particular areas of interest of Cheryl's are custom fabrication of orthoses, wound care, treatment of tendon injuries, fractures and Dupyutren's contracture.
Fast Recovery
Testimonial: 2018-08-03 "Jason was excellent and I had a fast recovery. Thank You." - Sandra K.